Professional Home Remodeling Services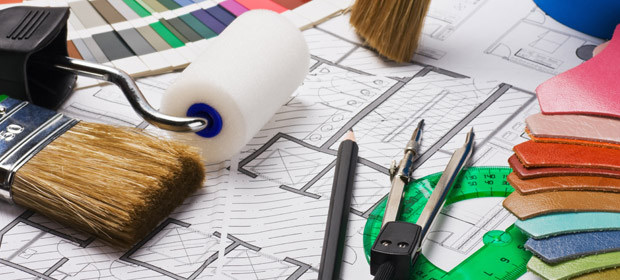 Updating your home can be fun and exciting, but can it also be affordable? With the help of professional home remodeling services by Jim's Floor Depot, it can! You will be amazed at the long list of high quality products and services that we provide in Polk County. You will also be thrilled with our great prices and our upstanding reputation with local homeowners. From designing advice, financial planning, and detailed product descriptions, you can find just about everything you need to begin planning and finishing your home renovation project. For quality work at a budget-friendly price, there is no better local business to come to!
With hundreds of home improvement businesses in the area, you may be wondering what sets Jim's Floor Depot above the rest. We are proud of our unique constellation of products and services that are tailored for your individual needs, but that isn't all that we have to offer. When you work with us, you can expect:
Accurate, clear billing. It may not seem like a big concern now, but it will be as you begin to acquire various charges for different products and services. We deliver an easy to understand invoice with all of the charges labeled and listed so that you aren't left wondering what you are paying for. Our work is worth every penny, and you can clearly see your savings on paper without any smoke and mirrors.
Fast, effective work. Many businesses can work fast, but few can deliver the fine tuning and finesse that we can. Our team is known for setting reasonable deadlines and meeting them, making planning easy even with a busy schedule.
High quality products. Quality can vary from business to business based on the way that they are transported and stored. Even top brand names can look less spectacular upon installation if they aren't handled properly. You can count on visually stunning and long-lasting quality in all of our merchandise.
Knowledgeable staff. If this is your first major home remodeling project, you will likely have many questions. Where should you start? What flooring material will work best in your home? What are the differences in the same type of material from two different manufacturers? Our staff is well versed on everything that we sell and the services that we provide, making it easy for you to get answers when you need them.
Easy-to-access customer service. From your desktop to your telephone, finding help is simple. We offer many ways to get in contact with our customer service representatives so that finding the answers to your questions is convenient. Get suggestions, troubleshooting solutions and more!
Fast delivery. We get the products that you love to your door sooner, making a faster renovation possible. Now you can have your installation and other services performed right away! We make sure that you can get back to enjoying your home as quick as possible.
Large selections. Finding the perfect product to remodel your home is easy when you have so many to choose from. We carry a wide spectrum of colors, textures, and styles in a variety of different materials. For any situation or decor you can imagine, you can find a solution to fit it perfectly!
Customized services. In addition to providing many of the services that are necessary to complete a home renovation, we also adjust them to each individual situation we encounter. This means that your home will receive the exact care that it needs based on its current condition, your future plans, and your budget. Now you can have the customized care that makes you feel like a VIP customer every day.
Licensed installers. Every time one of our technicians steps through your door, you can rest easy knowing that they are highly trained and have years of experience. Each craftsman is licensed according to state regulation and are screened for reliability, skill and on-site experience.
Planning your first home remodeling project is never easy, and even veteran renovation enthusiasts can have trouble. That's where we come in! With Jim's Floor Depot on your side, remodeling your home can be simple, easy to afford, and quick to finish. You'll have a more beautiful home in no time at all, and without the stress of sticker-shock or working with an inexperienced business. Begin planning your next renovation with us and save on all of your favorite products, services and more! To find out how to get started, call us in Dundee, FL at 863.439.7500, send an e-mail, or stop by our location in Dundee, Fl.