JOB SUPERVISION AND COORDINATION

Jim's Floor Depot Job Supervision and Coordination Service Handles All the Details for Any Residential or Commercial Construction Project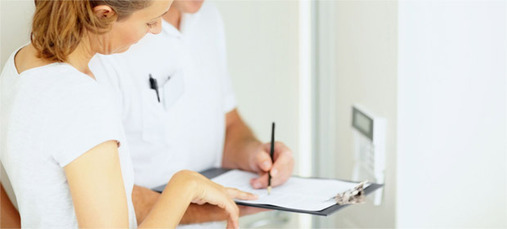 Jim's Floor Depot understands that many customers just don't have the time to handle the myriad of job supervision details in their construction project. We do!   
Jim's Floor Depot is familiar with how time consuming a construction project can be without proper job supervision. We also know that managing the multitude of details for any project requires a considerable amount of time, money and effort. Jim's Floor Depot's job supervision service can do all this for you and more.
You will receive our guarantee that all the details for your remodeling project will be handled properly, while saving you time, costs and work that you just may not have available.
Job supervision for your renovation project
From the time you begin your renovation project in Central Florida, Jim's Floor Depot will be available for you. Our interior design professionals can assist you in choosing the affordable products, materials and textures that will complement your decor and needs. Once you have selected what you prefer, we'll give you the options that are available within your budget. If there are any materials that we don't have in stock, our job supervision professionals will help you order them. You don't even have to keep track of material delivery; one of our job supervision specialists will do that for you. Our consultants are dedicated to assuring that you obtain everything you require when you need it.
Project coordination with job supervision from Jim's Floor Depot
Jim's Floor Depot will also aid you in coordinating appointments between installers and contractors, so you won't have to expend valuable time that you need for other things during your renovation. Our job supervision specialists will make sure that every flooring installation is completed exactly the way you want. Our highest priority is to ensure that your project is completed on time and to your complete satisfaction.
If you'd like to learn more about Jim's Floor Depot job supervision and coordination services and our other flooring or home renovation products and services offered in Central Florida, or to schedule an appointment with one of our project management experts, speak to us at your convenience.